University
Placement
University
Placement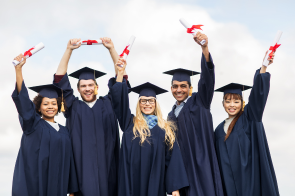 Bachelor degree
Personalized Guidance: Our advisors assist you in finding the perfect program aligned with your aspirations.
Diverse Fields: Whether you're passionate about business, science, arts, engineering, or any other field, we're here to help.
Path to Success: Set on a path to academic and professional success with our support.
Masters degree
Deepen Your Knowledge: A Master's degree lets you specialize and deepen your expertise.
Flexible Learning: Choose from full-time, part-time, or on-campus prgograms.
Excellence Awaits: Partner universities ensure you excel in your chosen field.
PHD
Academic Leadership: Reach the pinnacle of academic achievement with a PhD.
Research and Innovation: Join institutions leading research and innovation.
Specialized Expertise: Develop specialized knowledge and contribute to your field's advancement.